Memorial of IDF casualties and victims of terror attacks of Gush Katif
Daughter of Batya Chana and Shlomo
Date of Birth: 20.2.1980
Place of residence: Neve Dekalim
Place and date of death: Killed by a mortar that exploded on her house, 24.9.2004
Place of burial: Givat Shaul cemetery, Jerusalem
Age at time of death: 24
Survived by: A father, brother and sisters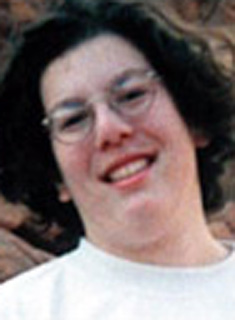 Tiferet was born in Israel and raised in Jerusalem. Her mother passed away when Tiferet was 14. Two years later, her father remarried – Tamar became Tiferet's stepmother. Tiferet attended the Neve Ruchama girls' religious high-school, and following graduation she did national service at the Gush Katif petting zoo. She simultaneously studied dog training.
Tiferet fell in love with Gush Katif and decided that was where she wished to live. She rented a house and worked in caring for the elderly and handicapped. She enjoyed her hobbies: taking care of animals, sketching, writing poems and she even started writing a novel.
On Friday morning, the day before Yom Kippur, September 24, 2004, Tiferet was killed when terrorists fired mortars and one landed on her house, falling through the roof and exploding.
She was 24 at the time of her death. She was buried in the Givat Shaul cemetery, Jerusalem. Tiferet was survived by her father, step-mother, brother and 4 sisters.