Memorial of IDF casualties and victims of terror attacks of Gush Katif
Yochanan Yeshayahu Deutsch
Date of Birth 25.4.1954
Place of residence: Kfar Yam
Place and date of death: Kfar Yam's greenhouses on 29.3.1993
Place of burial: Moshav HaZorim cemetery
Age at time of death: 39
Survived by: Father, 8 brothers and sisters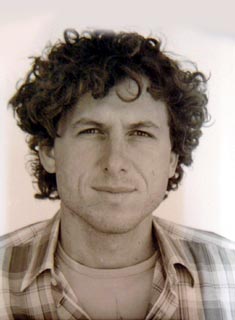 Yeshaya Yochanan (Shaya) was the son of Bilha and Ze'ev Deutsch. He was born on the 25th of April, 1954 on Moshav HaZorim in the lower Galilee region, a moshav affiliated with the HaPo'el HaMizrachi movement. In his youth Shaya moved to Jerusalem where he worked at a variety of jobs. He loved the beach and in 1986 moved to Kfar Yam, a small community on one of the Gush Katif beaches. Shaya worked in agriculture and raised unusual varieties of flowers.
On the evening of the 29th of March, 1993 Shaya was called to one of his greenhouses by his Arab workers. An Arab waited in ambush, stabbed him to his heart and then fled.
Shaya was a beloved brother, a true friend and honest in character.
Shaya was 39 years old at the time of his death and was brought to rest at his childhood home, in the Moshav HaZorim cemetery. He left behind an elderly father and eight brothers and sisters.