Commemorating the Fallen and Victims of Terror from the Northern Shomron
Ekaterina Katy Weintraub z"l
Daughter to Ludmila and Yafim
Ekaterina was born in Tula, Russia on January 17, 1974.
She lived in Ganim and was killed in a terrorist attack on June 28, 2001 in Jenin in the region of Yehuda and Shomron.
She was laid to rest in the Afula cemetery, lot 21, row 31, grave 22.
Ekaterina left behind parents, a husband, a son, and a sister.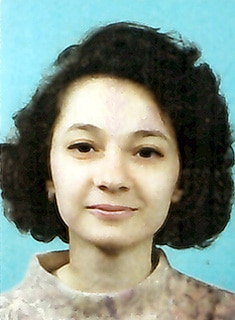 Katy, daughter to Ludmila and Yafim, was born in Tula, Russia on January 17, 1974. She was a sister to Elena. Katy made aliya to Israel with her family in June 1990. She attended the Hadasim school in the Sharon Youth Village and completed her academic studies at the Rubin Academy for Music at Hebrew University in Jerusalem, in music instruction.
Katy married Alex and was a mother to Ariel. They lived in Kiriat Shmona, and Katy worked as a clerk in the Poalim bank and as a music teacher in an elementary school.
In 1997, Katy, her husband, son and parents, all moved to the community of Ganim in the Northern Shomron. After moving to Ganim, she studied for a master's degree in Business Administration, and worked at the Investment Forum company in Haifa.
On Thursday afternoon, June 28, 2001, Katy took her son Ariel for a medical examination in Afula. On the way back, on the Jenin bypass road, terrorists shot at her car and she was killed on the spot. Her 3 years-old son Ariel was not injured.
Katy was 27 years old when she was killed. She left behind parents, a sister, a husband and a son. She was brought to the Afula cemetery for eternal rest.